Unitarian Universalist Fellowship of the Mendocino Coast

Rick Childs Biography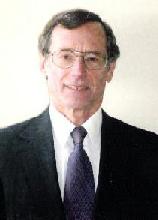 Rick Childs was our lay leader from 2002 until August 2011. He wrote all of those Spirituality Essays.
Rick wrote this brief biography in 2006:
"My own life has been one of immense spiritual growth. Raised in a dysfunctional authoritarian religion, my life-long journey has been finding and building my own spiritual identity. Unitarian Universalism was a natural fit for me - a place where I could open a wide variety of spiritual doors and become "who I was meant to be," with the company and help of others who'd also left religions with a lot of messy beliefs and 'shoulds.' I've been fortunate in being able to explore many spiritual realities and practices, and, now, I greatly enjoy sharing these with others who are actively seeking more meaningful and connected spiritual lives.
As Lay Leader, I strive to create sermons and services that are inspirational, that give us warmth, humor, and hope, and that connect us to each other at ever deeper levels. My goal is that everyone leave "moved" in some unexpected way - feeling different, richer, and more in touch with themselves and the universe.
I feel privileged to be able to help shed whatever light and warmth I can to fellow pilgrims on similar spiritual journeys ... those, like me, trying to be their optimal, most complete, loving selves - and living and enjoying life to its fullest."
PS: Rick enjoys traveling to different cities each summer to volunteer at liberal organizations. He usually gives guest sermons at the local UU Church. His favorite sermon, "A Humanist's Spirituality" was recorded at the First Unitarian Society of Madison in August 2015. The entire service is available here, on YouTube. The sermon starts at 15:30.

Questions about Unitarian Universalism? Ask Rick Childs,

Questions about our web site? Ask Ted Pack: