UUF Mendocino Home > Spirituality Essays > Travel


Unitarian Universalist Fellowship of the Mendocino Coast

Spirituality Essay:

Travel ( June 2007 )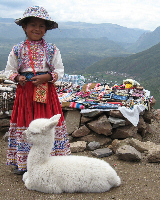 Travel as a "spiritual" topic? Huh? A cruise to Bermuda and spiritual growth in the same sentence?
Perhaps. Travel is a truly wonderful vehicle for promoting "a life of dynamic personal and spiritual growth" (UU "Qualities of A Spiritual Life" #1).
It's all too easy, especially as we age, to begin closing down . . . we've come to finally know who we are and what works for us . . . we become too comfortable with our routines and habits, falling (perhaps without knowing it) into daily existences that seem a bit too settled and predictable.
Is it possible that we actually have to work at creating experiences and stimuli to keep ourselves open, growing, and spiritually refreshed?
Travel can be a delightful remedy - for not only enjoyment and fun . . . but for shaking our worlds, opening our minds, and even changing our life's directions and values.
I think any travel experience can stimulate change - just kicking back on a Club Med lounge chair offers its opportunities for new reflections and experiences. But the further the travel experience is from our normal lives, the more we can look forward to quantum shifts in personal growth.
Away from normalcy, our senses are 24/7 taking in different stimuli: new nature, new people, new lifestyles and values, new cultures, etc. But also, whole new sets of intriguing problems to be solved (like, should I check my email regularly or totally separate from my home life?) that fire whole new neuron- connections in our brains.
And . . . if our vacation is purposely unstructured, we get an endless series of decisions: what do I do next. Ahh . . . allowing our instincts and the moment to define the next adventure and surprise, with unknowns and what ifs spicing every moment.
I especially love foreign travel. Beyond the acute challenge - and joy - of just managing in a whole new world (and keeping my identity intact) . . . beyond all the history and new culture exposures and "how life can also be" experiences . . . beyond the delightful, primitive, childlike communications with broken English, their language, and hands (which after some time inevitably creates new cerebral thinking patterns) . . . comes, always, the rediscovery of that powerful, exciting "how different we are and how identical we are" deep spiritual awareness that expands who I am and how I live. I'm still in a different place from a fractured conversation I had years ago with a 16-year-old Guatemalan girl, hand-picking imperfect coffee beans out of a large pile on her lap, earning $1.42 a day for her family (and which she'd been doing since she was 8 - when she'd quit school) . . . and despite her life's plight, radiated a dignity and inner happiness from a very beautiful soul - and which enveloped me and touched me at my core.
Spiritual experiences like this: priceless.

This is one in a series of essays on spirituality by Rick Childs, lay leader of the Unitarian Universalist Fellowship of the Mendocino Coast. You may want to:
Read more Spirituality Essays
Read more about Rick Childs or send e-mail to:
Read more about the Unitarian Universalist Fellowship of the Mendocino Coast.

Questions about Unitarian Universalism? Ask Rick Childs,

Questions about our web site? Ask Ted Pack: