UUF Mendocino Home > Spirituality Essays > UU and You


Unitarian Universalist Fellowship of the Mendocino Coast

Spirituality Essay:

UU and You ( May 2008 )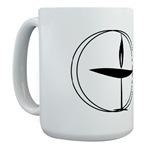 I think all of us - members, close Fellowship "family", and even the loosely connected - all feel very proud of our UU religion . . . and what it stands for and brings to us and the world. Each of us feels connected for different reasons, but it's a connection we feel good about and are proud of.
Perhaps it's what you take home from our Sunday services and the spiritual energy it gives your life. Perhaps it's our community - the friendships and the support we give each other. Perhaps it's that hard-to-define comfort of having your own spiritual beliefs and practices validated in a religion that, at its core, affirms that there are spiritual "truths' everywhere and that only you know what's right and best for you.
Perhaps it's knowing that our religion and its social justice work in the world is one of the single best antidotes to the religious-right's political agenda.
Whatever it is that you value - wouldn't you like the benefits of a little more of it? With almost no effort?
Most of us have pictures around our homes of loved ones who are no longer living with us. We likely also have mementoes (awards, travel souvenirs, etc.) reminding us of special occasions or other personal artifacts placed prominently in our homes or cars, catching our eye and reminding us of their importance to us. We lovingly and purposely put these icons out where we'll see them - because we love our connection to these special people and memories and because we want to be reminded of that connection.
Just as Catholics put up crucifixes in their homes to remind them of their relationship to Jesus, just Buddhists place Buddha statues in their houses and gardens, so too can we place icons of our wonderful religion before our eyes to remind us of all we get from our UU faith.
Imagine the spiritual uplift to your day you'd receive by lighting a candle in a UU chalice on your dining table before dinner. Or the warm feeling of belonging and identity you'd feel pulling a UU-logo coffee mug off the shelf for your morning coffee. Or the pride you'd feel wearing an "Outstanding UU Women" T-shirt with Susan B. Anthony, Clara Barton, and Margaret Sanger's names on it.
The UU Gear article offers a wide variety of UU items you can purchase. Consider the many things that being a UU represents and gives to you . . . and how they would be reaffirmed - deepened in fact - with the connection you'd make every time your eyes came upon a UU-logo.

This is one in a series of essays on spirituality by Rick Childs, lay leader of the Unitarian Universalist Fellowship of the Mendocino Coast. You may want to:
Read more Spirituality Essays
Read more about Rick Childs or send e-mail to:
Read more about the Unitarian Universalist Fellowship of the Mendocino Coast.

Questions about Unitarian Universalism? Ask Rick Childs,

Questions about our web site? Ask Ted Pack: